If you are new to the e-learning industry, you might have a lot of questions about how to create an online course from scratch and I'm sure your mind must be battling amidst the thoughts like  
"I don't have enough money to start"
"I'm not an expert"
"What if it doesn't work?"
" I don't have the technical skills required."
And lots more…Isn't it? But, 
"Creating a best selling online course requires time and efforts and not necessarily money"
You know how it's because according to marketer research, the online education industry will grow from $107 billion in 2015 to $370 billion in 2026. 
Now let's not delay further and dive into the process of creating an online course. This step-by-step guide will definitely make you understand the process of creating an online course. 
It also tells you how to set it more online so don't leave until you read it till the end…
Step-1 Research and choose
"Creating an online course is not creating anything you are passionate about but, it's about how passionately people are willing to learn that thing and buy it from you."
So just think of what problem people are trying to solve? Are people already spending money to solve that problem in the form of apps, books etc? 
If Yes! then what's the problem?
 Think about it!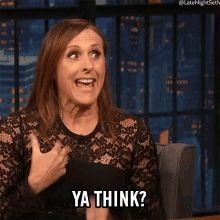 "Identify the problem and then create the solution"
So here are some techniques which help you identify the various problems and make your work easier. They are
Ask them about what's the biggest challenge they are facing? What will they do if they can deal with it?  What skill are they willing to learn the most? 
Hunt for the questions that grabbed most of the people's attention. See what the audience is talking about, the skills, or the type of repeated questions people ask. 
Make sure your research is extensive because your course subject will decide your audience and ultimately your profitability. 
Once you are done with the research and have come up with an ideal topic the next step is to validate it. 
Step-2 Plan and validate
Now you have your "Grand course idea" it's time to validate it. 
But the grand course idea must definitely be a success. So for that just conduct a smoke test.  A smoke test is when you start selling your course even before it is completed.  It's just like identifying who's interested in your course subject. 
SMOKE TEST
Start by creating a landing page and driving traffic. See who actually wish to click on the 
"Buy now" button.
What might help in this process are Facebook groups, email lists, forums like Quora, Reddit, etc, and of course social media.
Set a target click-through rate and if you pass the smoke test then you have a grand course idea that's all set to be implemented. 
Step-3 Create a course outline
Before creating a course outline, research and study the subject of your course in depth. Because you can't create what's already available on the web for free…
Well done! You have done an often tested job as now you have a well researched and in-depth knowledge of your course subject. 
Start creating an outline.  You might be having a blurry idea of what subtropics you will include in your online course but now it's time to have a clear vision.  Structure the course contents in a logical flow. 
For example, if you create a course on how to increase your reach on social media then you may structure your course content in the following manner.
Don't take too deep of a dive. It's just an outline. 
Breaking down the course module into sub-modules and further modules will help you and your learner explain and understand the skills more quickly and effectively and ensure the learner gains deeper knowledge of the course subject you are teaching.
A logical flow of the course content will help the learner grab the skills from scratch and slowly become an expert.
Step-4 Create The Grand Course
Tada!! Finally, you are all set to create the grand online course. Now, decide which platform sounds best to you which will help you create your online course. A website of your own or an already established platform. 
Well, both platforms come with their ups and downs.  But, what about a one-stop solution for all your coaching needs? 
Right from providing you with highly professional templates to create your course along with professional expertise and help you in effective marketing, Mentogram makes it possible to convert your knowledge into profits. 
All we ensure is you craft your content the way you want and deliver perfection.
Pro-Tip 
Make sure you adopt an active learning process by including quizzes, assignments, etc. which helps the learner apply the content you are teaching.
Step-5 Create a learner's community. 
Wooh!! Welcome here as now you have to create your online learner's community. Oh, it's again when technology will help you out. It repeats the process. Switch to the Facebook groups, blast email list you have, use forums and lastly never forget the power of social media. 
To stress tests, you can also give the grand course to first-time students for free. Experience you need to create an engaging learner's community that lasts for long with an amazing course creator like you.
A Q&A session with the great course creator and that's you which will help you figure out about the various pain points and getting them addressed in your course before you decide to launch it is definitely important. 
Step-6 Get! Set! Launch!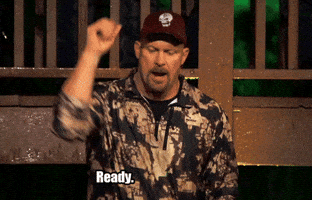 Yipeeee!! Finally, the time has come to launch the well-designed online course being created by an expert like you. 
And, what's more, you want to sell it a lot on the internet, isn't it? So now it's time to craft your success story at the time of the launch. All you need to do is craft your success story.
 A quick recipe that will help you craft your success story for your online course launch is as follows:
Create useful and meaningful content
Along with your course content, you may also start a blog of your own to provide useful content to build authority.  Try your hand at marketing videos. As mentioned, regularly participate in Facebook groups, forums like Quora, Reddit, etc. 
Boost your social media presence
The power of social media can't be ignored anymore. So start engaging with your target audience. 
Curating an effective email list is the most important ingredient of your success recipe. Creating email lists from social media, forums, partnerships with other entrepreneurs and some helpful ways. 
And, when you are done. 
GET! SET!! LAUNCH!! 
Perfect Price
You might be confused about how much you should charge for your grand course. Well, you are not alone! Every edupreneur faces this issue. Well, Oh we're human. Psychological studies show that when you make content available for free or price it at a cheaper rate, people are less likely to trust you and set new expectations for the results. But, if you increase the price, people inherently feel that they are getting more of the value.
But, it does not mean you should charge a high price for your course. It's about setting a perfect price both for you and your learner. 
Final thought
Creating and selling an online course is definitely tedious but it's not an impossible task. And, once you are done with it, you know it will be worth it.
Happy Creating!