Image Source- Medium
Do you have knowledge that people would like to pay you for, have you ever asked you to advise any kind of problems that people might face even in day-to-day life? You have a course idea in your mind but you know nowhere to start. If the answer to all these questions is a big YES then mentogram wants to invite you to join the Mentogram scholarship program.
If you are wondering what the mentogram scholarship program is, let me explain it to you very quickly. Mentogram scholarship program is an initiative by mentogram where we are helping creators like you to bring your idea of course that you had in your mind all these while to make this a reality so that you can actually launch that course without overthinking any more procrastination. 
We will be your partners!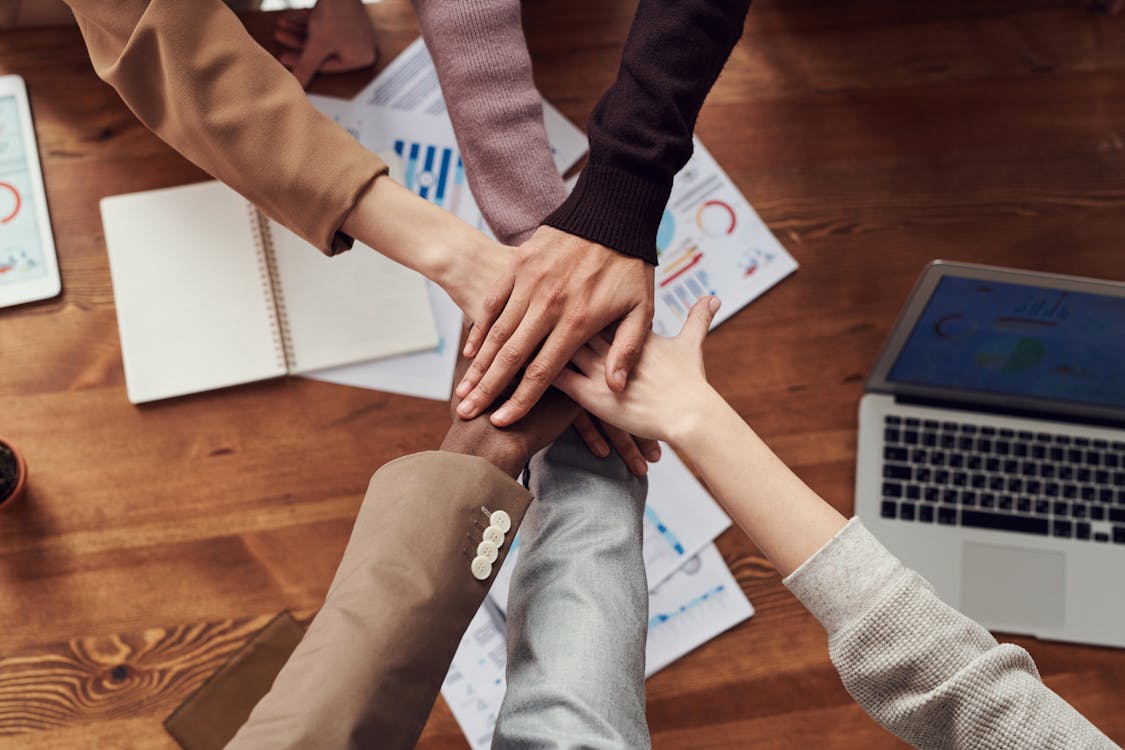 The entire journey that is needed to help that idea to come into reality we are going to help you become your partner in this entire journey. We are partnering up with mentors who are going to help you with their guided support in this entire journey whether it's choosing the right kind of course idea,coming up with a course module, creating that marketing strategy for your course, building a brand of your course, and then how to get your first 10 sales. Given that entire mentoring with the help of mentogram experts and when this entire journey gets complete then comes the execution and there comes the launch. Here, Mentogram will help you give a platform that will work for itself so that your course is uploaded and taken by your students all in one place without any kind of entrances technically that you would ever imagine. Now if you are thinking about how can I apply for this, then click on the link now.


WHO ARE WE?
Mentogram is a one-stop solution for all the coaches, experts, mentors, or any course creator to get started with their online coaching journey. We at mentogram help to launch, market, and scale their very own coaching business there in less than 5 minutes. Mentogram has over 500+ active creators, entrepreneurs, and 100+  top mentors and coaches in over 6 countries. Including the likes of Forbes coaches, Meet ventures, and many more who are happily scaling their knowledge business.
The Internet has become the life-capsule for coaches and creators. The technology at mentogram is designed in a manner that helps creators reflect their aura, reach their target audience, and witness ever-lasting growth through in-built marketing systems. Over the years, the coaching community has witnessed a surge and is expected to reach $20 billion by 2022. While 50 Million joins the creator economy. While the numbers are rapidly growing, so are the hurdles. Such as owning a web-development team, hiring expensive marketers, building a personal brand, spending fewer hours on their expertise which is essential. This demands the exact resources and technology which the coaches and the creator's community lacks. Mentors and creators are building blocks of the upcoming generation and spending hours on mundane tasks, unfortunately, it hampers their growth graph. So, having the right set of resources at the place is important. While we know this industry holds the potential. 
We researched a lot and here is where the idea of Mentogram Scholarship Program was born. Our mission at mentogram is to empower 100k experts by 2023 to discover, build and scale their online knowledge business through our tech platform and marketing tools.


WHAT EXACTLY MENTORGRAM LAUNCHPAD SCHOLARSHIP PROGRAM IS?
Mentorgram Scholarship Program is a program to support knowledge-preneurs to launch and scale their course ideas, running courses and programs online. Under this, we will help 100 mentors across the world by providing them with resources through our platform. We are providing 100% scholarships as well. This is the best opportunity for highly ambitious mentors, experts, and creators who wish to start their online journey and become a part of the expert community you can definitely be proud of.
Here's what our applicants say about the Mentogram Launchpad scholarship program?
WHY YOU SHOULD APPLY FOR MENTOGRAM LAUNCHPAD SCHOLARSHIP PROGRAM?
If you have a world-changing idea and if you wish to implement it and scale your business with the guidance of master mentors then the Mentogram  Launchpad Scholarship Programme is designed for you. 
Our aim is to help the mentor's and creator's community get started and build a solid revenue system by monetizing their expertise. 

The purpose is to cover some of the costs for people and help them to kick start their business journey, launch it and establish their knowledge business and establish their learner's community.

In addition to the scholarship program, we are providing certificates to every participant of the scholarship program.
Nevertheless, to mention when you are choosing us you are never alone in your journey. We will hold your hand at every stage of your growth journey, from launching to mentoring you at every phase and seeing you achieve the success you deserve.


WHAT EXACTLY WILL YOU GET IN THE MENTOGRAM  LAUNCHPAD SCHOLARSHIP PROGRAM:
 Mentogram Launchpad Scholarship program offers the following benefits:
👉 Hand holding mentorship till launch
👉 Guided support on module creation
👉 Platform to host  your recorded + live courses
👉 Funnel builder with integrated Email marketing
👉 Offer course in your local language
👉 Inbuilt Referral & Affiliate system
👉 Sales + Marketing + Branding mentoring 
We have a serving capacity for only 100 people hence, immediate applicants will be given priority.


WHO CAN APPLY FOR THE MENTOGRAM LAUNCHPAD SCHOLARSHIP PROGRAMME?
You're a course creator, mentor, expert, coach. (In short, if you are anyone who has an idea and wishes to monetize your expertise and establish your presence.

If you have knowledge that people might pay you for, if you are someone who is often asked for advice and if you have a course idea but you are confused about how to get started. You can't miss applying for this program.

If you are someone who wishes to scale your business and idea without much of your intervention.


APPLY FOR THE SCHOLARSHIP: 
https://discover.mentogram.com/goto/vendor-register/
WAY FORWARD:
Just apply for the Mentogram Launchpad Scholarship Program and we will get in touch with you at the earliest. 
If your profile gets shortlisted, you will hear from us about the next steps within a few days after submitting your application. 

You will get eligible for the scholarships as per your profile. 
Check out this video for more info: https://youtu.be/fZha3w-l_k0
We are excited to be a partner in your growth journey and we hope this scholarship program helps you achieve your business goal dreams.
Let your knowledge enlighten the world. 
APPLY NOW! https://discover.mentogram.com/in/vendor-membership/
Keep spreading your knowledge. 
Stay safe and be happy!
Cheers! 
Team Mentogram.